COURSE OVERVIEW
MODULE 1. SEARCH ENGINE OPTIMISATION – ON PAGE
Search engine optimisation (SEO) is the process of improving the visibility of a website or a web page in the Search Engine Result Pages (SERP). This lesson explores what you can do to your website to make it perform better in the search engines.
On completion of this lesson you should
Understand the concept of on-page search engine optimisation
Understand how to undertake keyword research
Be aware of some of the tools available (both paid and non paid) to research potentially suitable keywords
Understand the elements of "on page" which require to be optimised on any given web page (H1 tags, Page titles, keywords, descriptions, web page content, alt tags)
SEO ON PAGE: INTRODUCTION
Search engine optimisation (SEO) is the process of improving the visibility of a website or a web page in the Search Engine Result Pages (SERP). The search engine result pages are also referred to as 'natural', 'un-paid', 'organic' or 'algorithmic' search results. This is because you can appear in the search engine results naturally without payment if you are optimising your website in a way that Google algorithms can recognise.
SEO ON PAGE: KEYWORD RESEARCH
A big part of optimising your website is picking the keywords (singular words) and key phrases (combinations of keywords) you want to be found for. Undertaking keyword research is working out what words people associate with your services, products and business.
SEO ON PAGE: PAGE TITLES
The first place we can insert some relevant keywords and key phrases are our page titles. A page title – also referred to as a title tag, tells both users and search engines what a web page is about.
SEO ON PAGE: META DESCRIPTIONS
Each page of your website should also have a Meta description. The Meta description is basically a short sentence or two and should entice people to click on your website but ideally also feature keywords.
SEO ON PAGE: HEADER TAGS
Header tags are basically a header or title on your page introducing whatever content you are featuring on that page. It is important to make sure you page headings include your keywords.
SEO ON PAGE: ALT TAGS
'Alt tags' are a descriptive word or sentences that sit behind an image, in the source code. Search engines can't 'see pictures' they can only read text. So it is helpful for a search engine if you include a few words to explain your image.
SEO ON PAGE: WEB PAGE CONTENT
Content is the KING! Search engines love content. Google and the other search engines will 'read' the words on the page, at least their 'spiders' or 'crawl bots' will, and that is who we are really writing for, so that MORE people can find you.
SEO ON PAGE: CHECK YOUR SOURCE CODE
Now that you know some of the key terminology related to on page optimisation, checking the source code on some key pages of your website (if you have one) will show you if they are currently optimised or not.
SEO ON PAGE: START OPTIMISING!
Now that you are aware of the current status of your website in regards to what you are optimised for, you need to take the Keyword Research you conducted and update your website with your new titles, meta tags and web page content that will help it perform better.
MODULE 2: SEARCH ENGINE OPTIMISATION – OFF PAGE
In this lesson the focus is on 'off page' optimisation, that is, activities you can engage in external to your website which will also improve your website performance on the search engines.
On completion of this lesson you should:
Understand the difference between on page and off page search engine optimisation
Understand the importance of gaining back links to your website
Understand the difference between one way links and reciprocal links
Understand different ways to build links
SEO OFF PAGE: INTRO
This week, the focus is on 'off page' optimisation, that is, activities you can engage in external to your website which will also improve your website performance on the search engines.
SEO OFF PAGE: LINKS
Links are among the main building blocks off-page SEO. Put simply, a link is when one website links to another website.
SEO OFF PAGE: ANCHOR TEXT
Anchor text is a term that refers to clickable part of a link. Having a keyword in the anchor text is superior to a link that has words like "click here" or "read more", as the search engines read the anchor text to help understand the purpose of a link.
SEO OFF PAGE: PAGE RANK
The more 'popular' the website that is linking to you, the more valuable the link. It makes sense that a link from Wikipedia would have greater value than a link from a recently created website. There are many technical ways that the "popularity" of a website can be assessed, but the main method is Page Rank.
SEO OFF PAGE: TYPES OF BACKLINKS
The type of back links are also important when it comes to Off Page Search Engine Optimisation. There are basically two types of back links: reciprocal and one way links.
SEO OFF PAGE: ARTICLE DIRECTORIES
Writing articles and then submitting them or placing them on article directories (also known as repositories and article banks) is a great way to increase the number of websites linking back to your website.
SEO OFF PAGE: PR NEWS WIRES
News wires are often the source of where journalists – both online and offline – get either leads on stories, or actual stories they ultimately run in their publication or station. Placing press releases or articles on news wires is another way to get back links to your site, and to share your message!
SEO OFF PAGE: FREE DIRECTORIES
Listing on free directories online is also a good way to achieve back links to your site.
SEO OFF PAGE: PAID DIRECTORIES
As you discover free directories to list your site in, you will probably find that many of these have a paid option, whilst others you stumble on may ONLY accept your listing if you pay money. So should you pay to list your website on these?
SEO OFF PAGE: FORUMS
Whilst forums are not quite as prominent or active as they once were since the advent of social media, some forums are well established and will provide both traffic to your website and an additional way of securing back links.
SEO OFF PAGE: BLOG COMMENTING AND WRITING
Blogs are great tool for link building. You can create your own blog where you can add articles and links to your website, or you can participate on existing blogs by commenting on blog posts or arranging to be a guest post writer (in exchange for a link to your website).
SEO OFF PAGE: SOCIAL MEDIA LINKS
Facebook, Linkedin, Twitter and Google Plus – are all types of social media websites where you can post and share links. If the social media page is "public" (which generally company pages are, and which generally individual profiles are not) then the search engines can read the information and the links.
SEO OFF PAGE: BUYING LINKS
There are some 'experts' who encourage the purchasing of links from high Page Rank websites or link farms and/or who disregard the quality of the links, the sources, and the long-term impact it will have on their sites. You may also have people contact you who offer these services to you as the owner of a website. It is important to note that in many cases this is a violation of Google and other webmaster guidelines and can negatively impact your site's ranking in search results.
SEO OFF PAGE: WHICH SITES ALREADY LINK TO YOU?
If you would like to check which websites link to your website there are some free (and paid) tools that you can use to check this information.
SEO OFF PAGE: CONCLUSION
It is important, like any goal, to commit to continuing to perform these off page optimisation tasks on a regular basis. Set yourself a target of how many sites you would like to link back to yours in the first instance and thereafter. What targets will you set yourself when it comes to SEO Off Page activities?
LOCAL SEO
Let's face it. People are becoming more clever with the way they search on search engines, and if they are looking for a product or service in a set location, they will often tack on a location to their search term. You may even do this yourself. Whether it's looking for a 'builder in Maroochydore' or a 'restaurant in Cairns', you'll notice that Google will help you find what you're looking for by presenting you with a range of options including those which have red pins next to them which are local SEO options. Google renders results in this way whether you are searching on a desktop or mobile device too. You've also probably noticed that the red marker listings are quite prominent and lots of people click on them. So this is where local optimisation comes in!
In this online module we'll show you how local SEO works and encourage you to get your local optimisation working for you so you are featuring in these listings and connecting with more people who are looking for a business, service or product just like yours in your area.
On completion of this local SEO online course you should:
Be aware of what local SEO is
Understand how to work out where you are currently listed from a local SEO perspective
Be aware of where you could get listed online for free, if you are not already
Understand what local search is and how it works differently to 'normal' search.
Understand why every business needs a Google My Business Account
Understand what citations are and how to get them
Learn about:
Getting started with 'Google My Business'
Getting the structure right
Reasons why your listing may not show up
Ranking of local results on Google
Get reviews on your Google listing!
Other places you should list your business to improve your local optimisation
WHAT YOU GET FOR YOUR MONEY
A downloadable PDF (per module) – print it out and read it at your leisure or save an online version and engage in it digitally
A one hour (or longer) webinar recording (per module) with an expert on the topic running your through the content
Resources – downloadable resources related to the content where available
Access to our Private Facebook group where you can network with other likeminded business people who are engaging in digital skills training. Ask questions, gain support, keep updated!
Your Instructor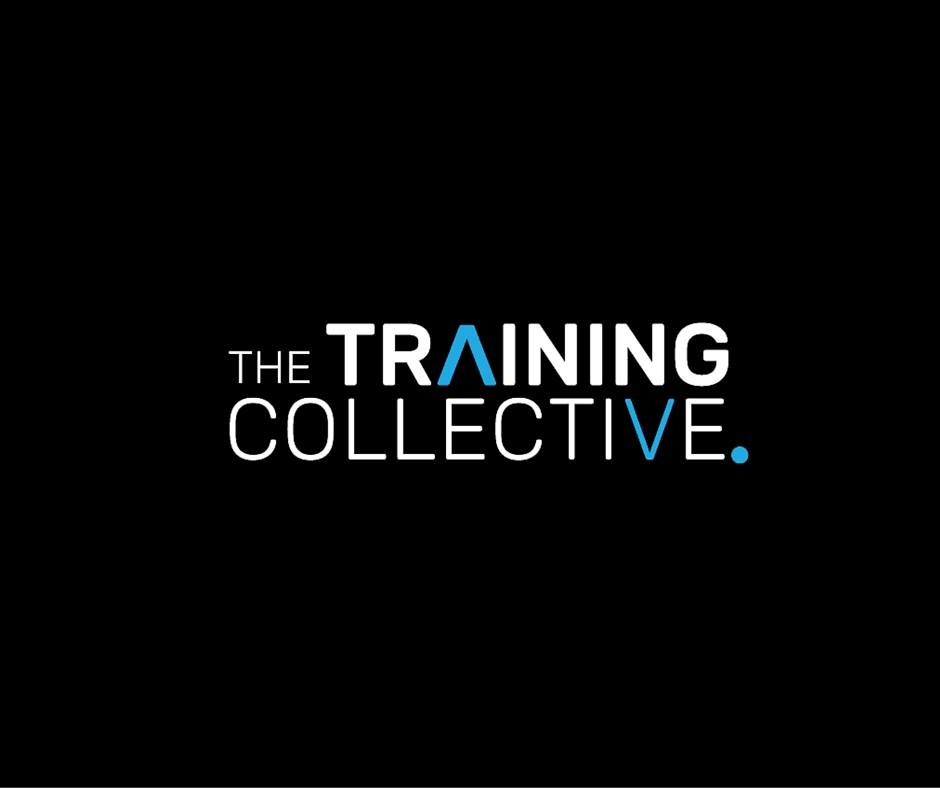 The Training Collective were one of the first companies in Australia to offer digital skills training way back in 2008, and over 10 years on, continue to be a forerunner in a highly competitive and fast moving industry. Boasting some of the best digital skills trainers and consultants in the country, two of Facebook's official Community Trainers are on our team (Yvette Adams & Heather Porters).
Yvette was also one of the first people in the country to pass Facebook's new Certified Digital Marketing Associate Certification, the most rigorous and reliable measure of Facebook advertising competency and the only one officially recognised by Facebook!
We are proud to be a digital skills training provider of choice for some of Australia's biggest brands, offering training nationwide online and in person, publicly and privately. In an increasingly digital world, it's never been more important to become digitally savvy. Increasing your digital literacy can help you improve your career prospects, gain new clients as a freelancer, boost your brand awareness, and more importantly grow your reach and revenue.
A short term investment in digital skills training will provide a long term reward. Don't get left behind.
Get started with some of our digital skills training today!
Courses Included with Purchase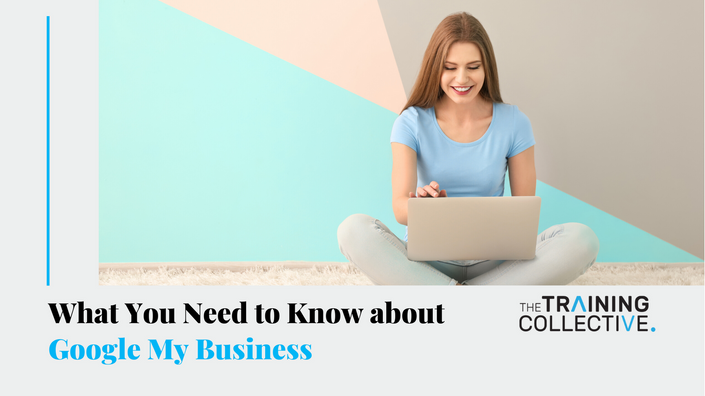 WEBINAR: What You Need to Know about Google My Business (GSII Series)
28th July 2020 - 2pm - 3pm AEST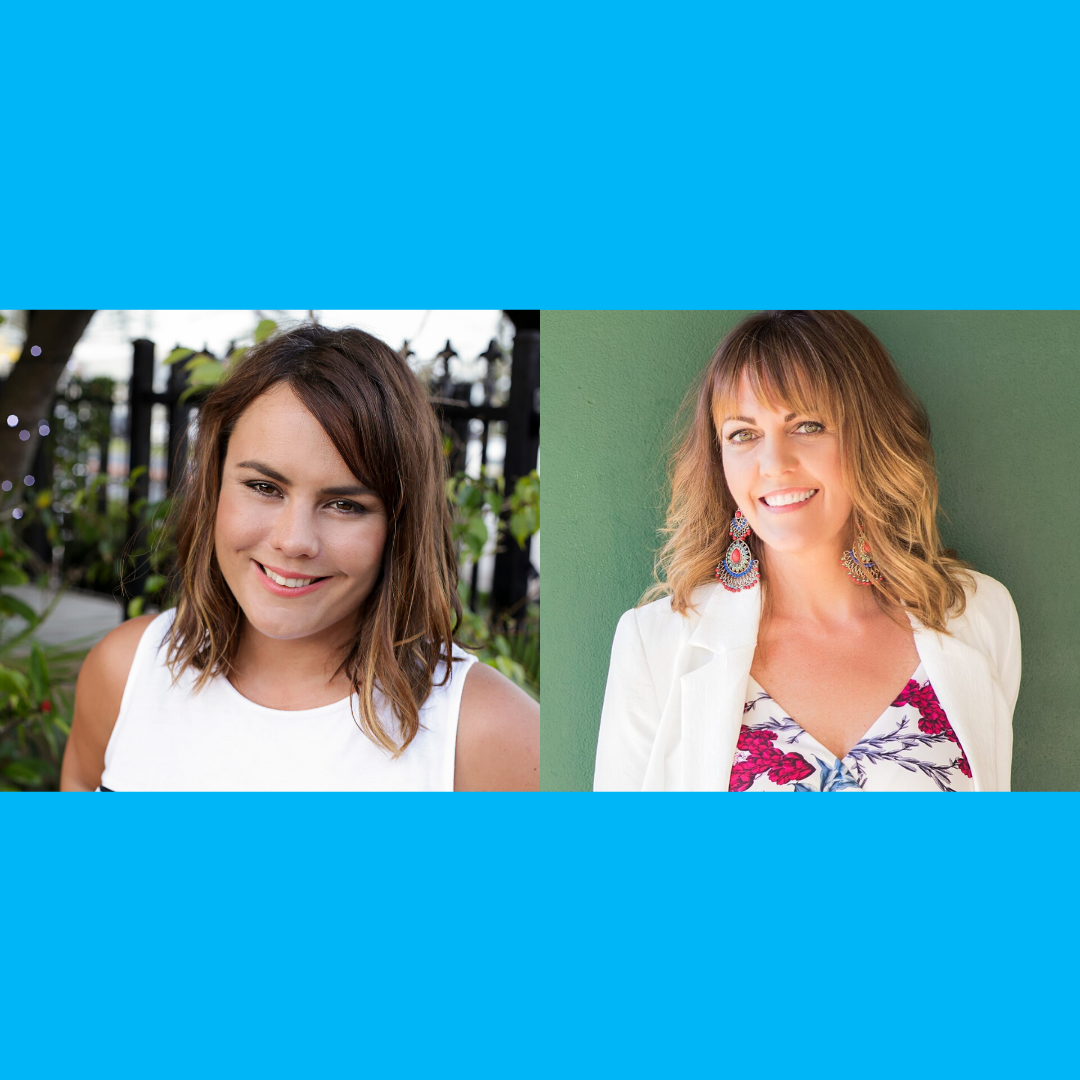 $30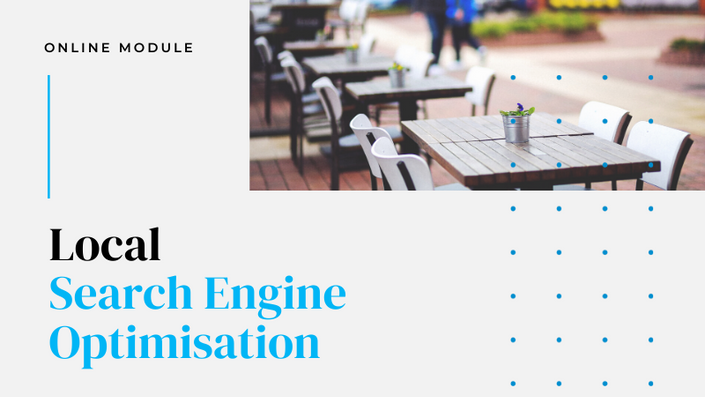 ONLINE MODULE: Local SEO
Everything you need to know about Local SEO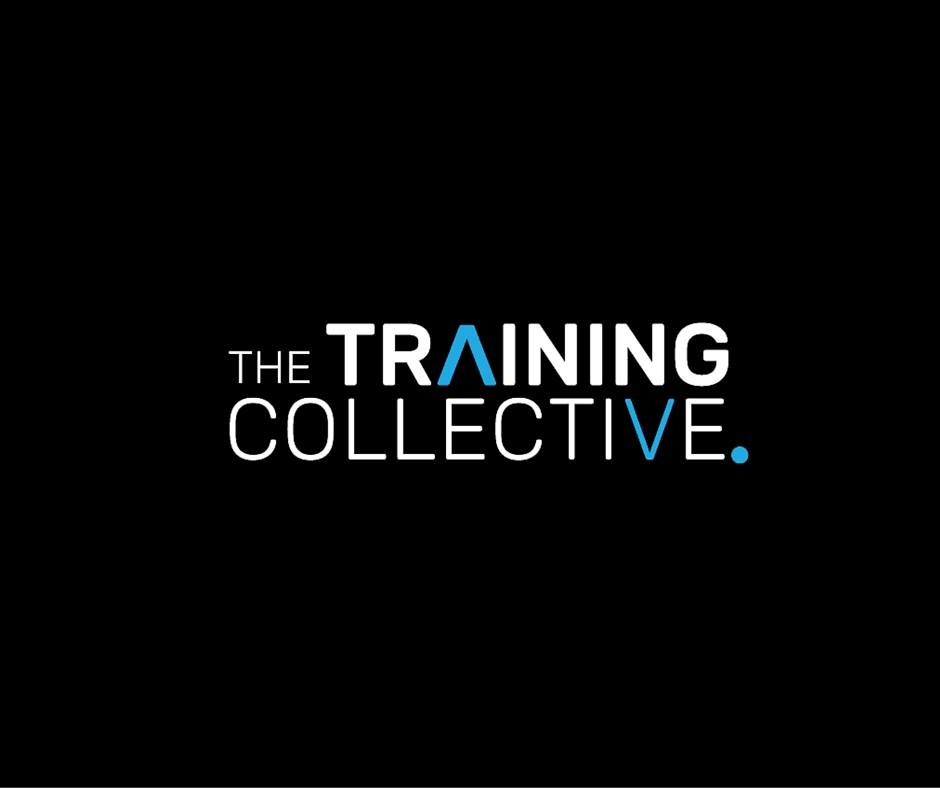 $49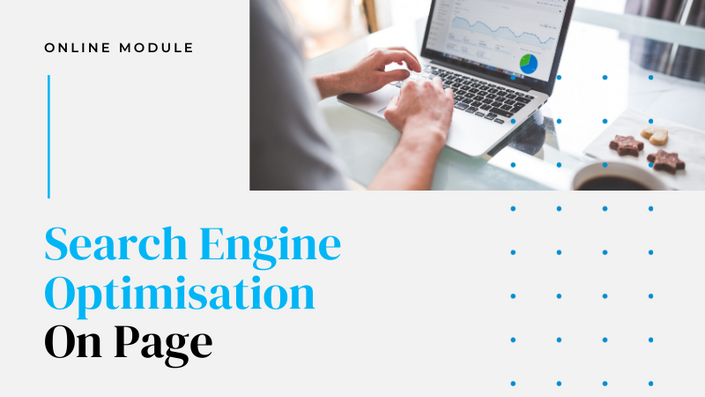 ONLINE MODULE: Search Engine Optimisation (SEO) – On page
Everything you need to know about SEO - On Page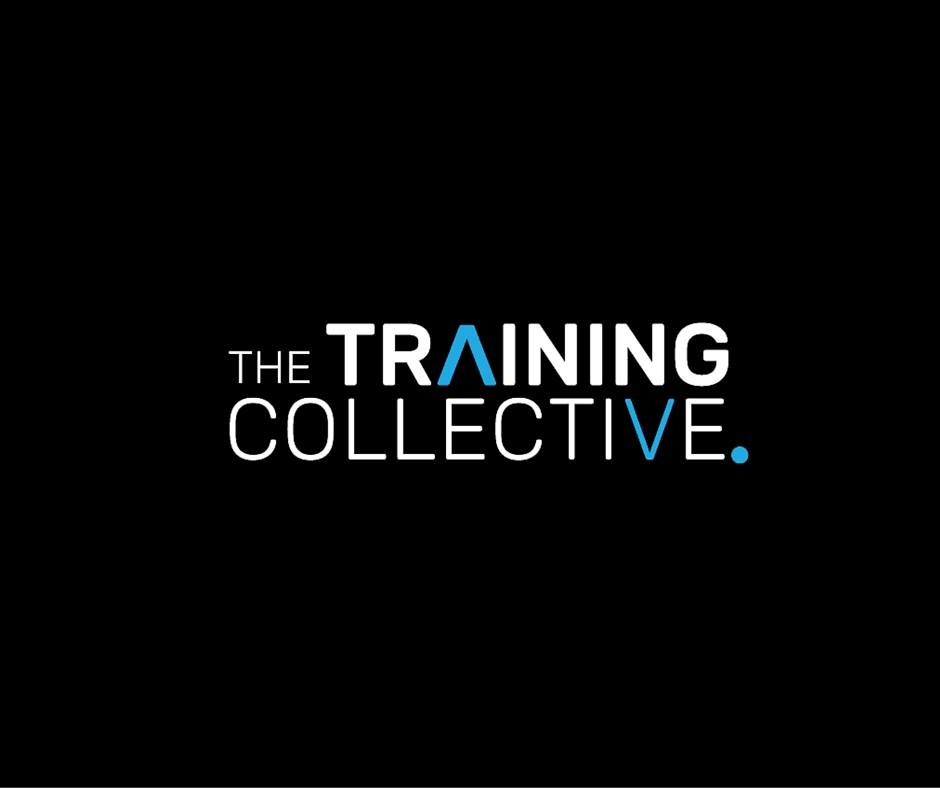 $49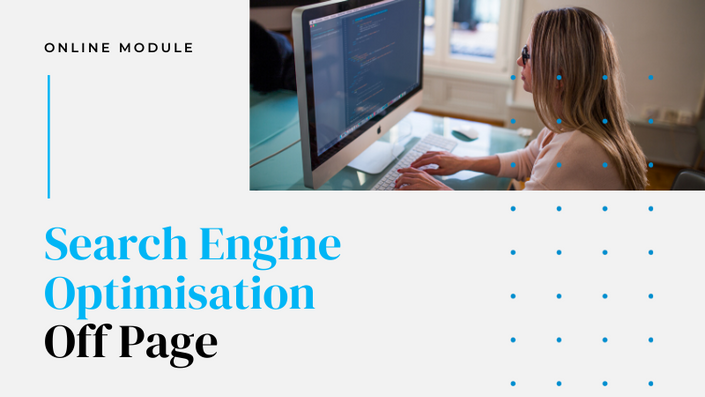 ONLINE MODULE: Search Engine Optimisation (SEO) – Off page
Everything you need to know about SEO - Off Page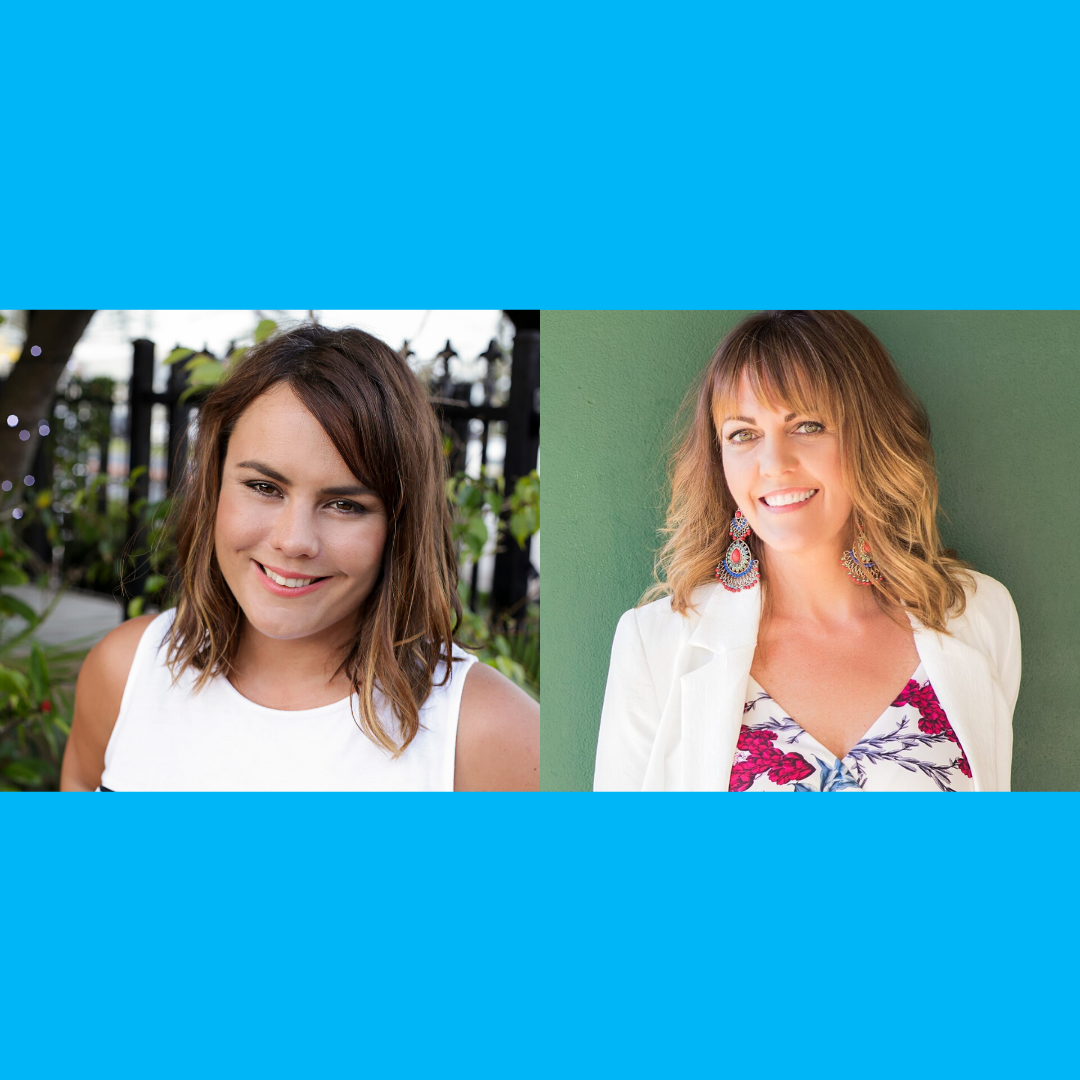 $49
Original Price: $177
Frequently Asked Questions
When does the course start and finish?
The course starts now and never ends! It is a completely self-paced online course - you decide when you start and when you finish.
How long do I have access to the course?
How does lifetime access sound? After enrolling, you have unlimited access to this course for as long as you like - across any and all devices you own.
What if I am unhappy with the course?
We would never want you to be unhappy! If you are unsatisfied with your purchase, contact us ASAP